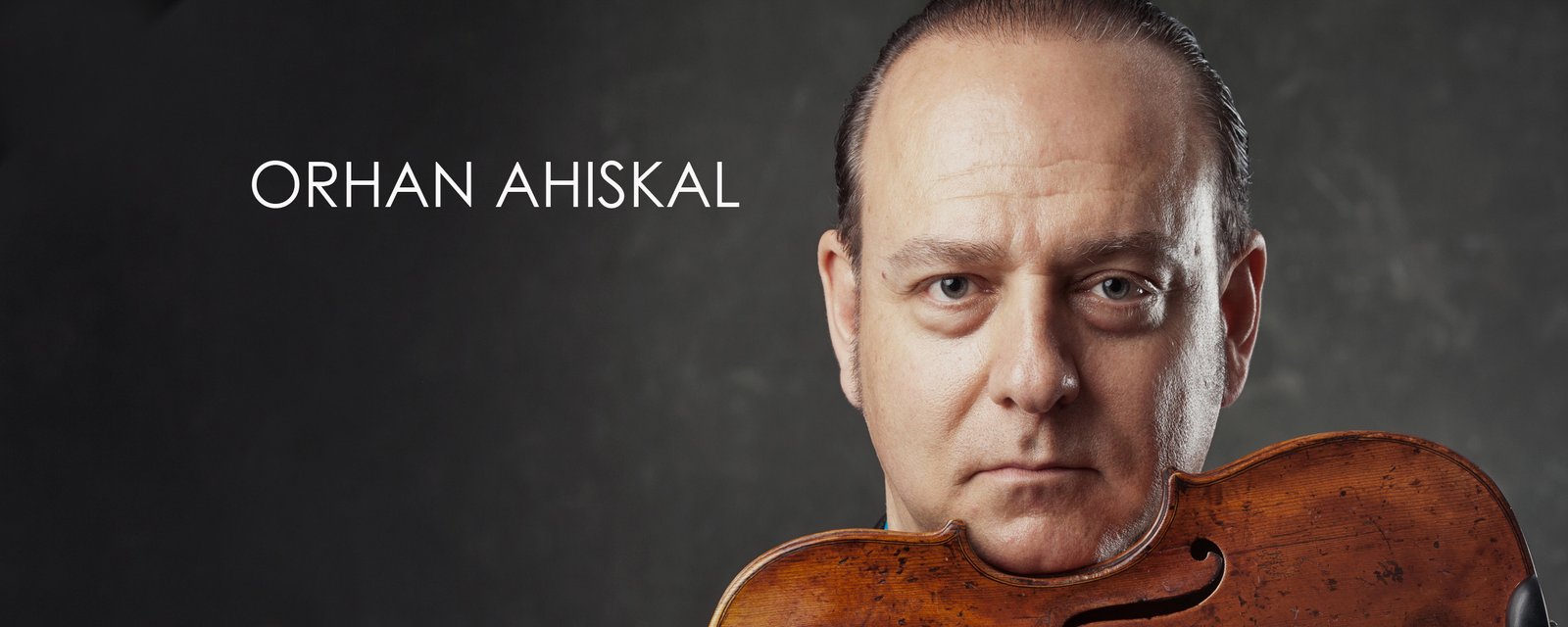 String Performer of the Year in Turkey at the Donizetti Classical Music Awards in 2016, violinist Orhan Ahıskal's performance career covers a wide array of styles and periods from Baroque, performed on period instruments, to avant-garde works of the 21st century. In addition to his wide repertoire, Ahıskal's warm stage persona, informative stage talks, and exciting performances have won him great receptions by a variety of audiences. He has been hailed as a "violinist and musician of the highest calibre", "a first class soloist", "a most satisfying combination of exciting passion and subtle sensitivity".
Ahıskal has appeared extensively as a soloist in England, U.S.A., Azerbaijan, and Turkey with the Turkish Presidential Symphony Orchestra, Antalya, Bursa, Eskisehir State Symphony, Anadolu Symphony Orchestras, Sheffield Festival Orchestra, the Hartt Symphony, Mersin Academic, Akdeniz, Yaşar University Chamber Orchestras, Orchestra Academic Başkent, Connecticut Virtuosi Chamber Orchestra and the Baku Philharmonic State Chamber Orchestra performing concertos by Beethoven, Brahms, Korngold, Lou Harrison, Mozart, Paul Patterson, Piazzolla, Schnittke, Shostakovich, and Vivaldi. As a chamber musician he has performed in over 350 violin and chamber music recitals in Algeria, Bosnia-Herzegovina, Chile, Croatia, Cyprus, France, Germany, Greece, Italy, Lithuania, Russia, Spain, Ukraine, the United Kingdom and the United States, and collaborated with important musicians such as State Artists pianist İdil Biret and violist Ruşen Güneş, pianists Özgür Aydın, Emre Elivar, Muhiddin Dürrüoğlu, Toros Can, Gökhan Aybulus, German cellist Johannes Moser among others. Ahıskal also premiered two violin concertos composed and dedicated to him.
Born in Istanbul, Turkey, Ahıskal launched the project "Düştüm Yola" or "Hit the Road" in 2014 to promote rarely or never performed works for solo violin by Turkish composers, commissioning and premiering new works. Educational aspects of Düştüm Yola / HitTheRoad include lecture-recitals, masterclass and workshops that Ahıskal has taken to many impoverished corners of Turkey. Ahıskal has so far premiered ten new works by Turkish composers and performed and lectured in more than a hundred locations for "Düştüm Yola".